The following videos show step by step crochet of the flower centerpiece and the cup holder. You may find it easier to watch these while working from the written pattern.
The projects in the below videos have used only 2 colours however for the Yarn Club Christmas Pattern Version we have chosen 3 colours – white or cream as main, red and green as ascent.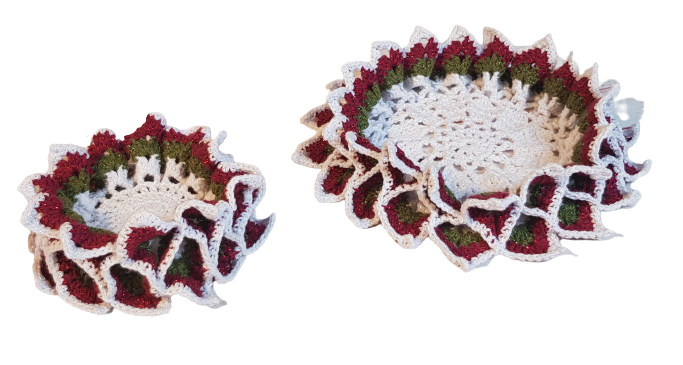 Video Information:
The flower centerpiece video has English audio to help with the pattern.
The cup holder unfortunately has no audio instructions, however it does provide assistance with the pattern construction. There is some background music that you may prefer to mute.
With both videos you can pause, rewind and fast forward as needed.